GAY MASSAGE PARIS
Sensual full body naked gay massages for men
00 33 6 64 78 29 52
massagegay@free.fr
by professional gay masseurs in Paris
other pics on demand Mail : massagegay@free.fr
gay massage 1 houre 130 euros
gay massage 90 minutes 170 euros
OUT CALL 130 euros : 1 houre , 170 euros 90 minutes.
Gay Massage with associated attention to detail, prostate massage, body-body, finishing and shower.
Specialist in Prostate gay massage

Deluxe gay massage, : 90 minutes 180 euros. including bath, jacuzzi, bathing as part of infantile regression, extensive massaging, prostate massage, body-body and finishing.
4 Hands De Luxe gay Massage : 300 euro 90 minutes
4 Hands gay massage with Rémy and Bruce : 230 euros (1 houre), 300 euros (1 houre 30)
One hour of gay massage, sunsuality, total relaxation and stress elimination, with essential massage oils, from the hands of handsome, experienced, (9 years) certified and professionals gay masseurs, who takes you totally in hand in a clean and zen environment (relaxing, soothing music, dimmed lighting and incense). A relaxing hour, sensual, completely relaxing and anti-stress, californian style. Specialist in prostate gay massage. Tantra massage.

Rémy, 6'1'' 191 lbs 8 inches, virile man, muscle, sensual, tender yet also dominating and in charge. Short hair, well-hung, swimmer's build.
Bruce 32 y/o 5'9".187lbs viril, muscle, sensual, tender yet also dominating and in charge. Short hair, well-hung.
Tantra means enlightenment through bliss and is Indian/Tibetan Buddhist in origin. Bliss is achieved through intimate and sensual massage/touch. Tantra promotes the integration and balancing of the body. It releases and moves the powerful Kundalini (sexual) energy, which when experienced will have far reaching effects on all aspects of your life. Tantra can be a very emotional experience and can release and unblock many things particularly relating to sex and sexuality. I am very happy to listen to your experience after the session.

Cleanliness and hygiene guaranteed, attentive to your needs and desires and respectful. Graduate education, I love giving massages and making my clients happy.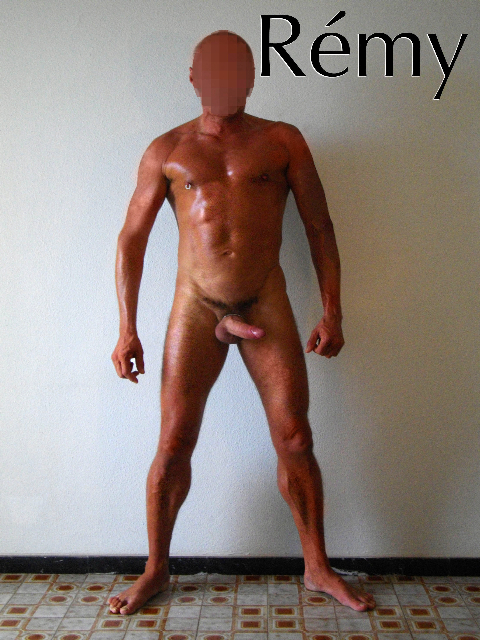 Rémy gay masseur 185 85k
06 64 78 29 52 - 00 33 6 64 78 29 52
Bruce gay masseur 33 ans 175 85k
Contact :

00 33 6 64 78 29 52
massagegay@free.fr